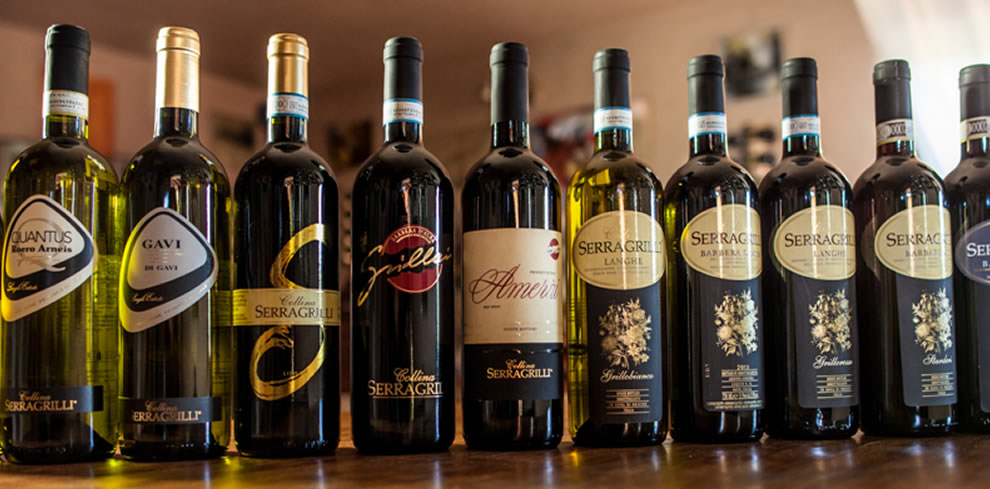 Langhe Rosso

GRILLOROSSO

D.O.C.






Wine specs:

Growing location: Neive, Barbaresco wine-growing area, Langhe, Piedmont, Italy.
Vineyards: "Ert", "Da Milia", "La Vietta".
Classification: D.O.C. Red
Grape-varieties: 45% Nebbiolo, 45% Barbera, 10% Cabernet
Harvest: when the grapes are perfectly ripe, from the end of September through to the end of October.
Yield: 6 tons/ha
Winemaking and maturing: fermentation in steel at a controlled temperature. After natural stabilization, the wine matures in 500-litre Allier oak barrels for around 12 months.
Bottle ageing before release: 8 months in the cellar.

Technical data
Alcohol: 14 %
Residual sugar: 4 g/l
Total acidity: 5.6 g/l
Dry extract: 35 g/l

Tasting notes
Appearance: very intense garnet red.
Nose: excellent depth of fruity and spicy aromas. Balsamic and cherry overtones add to the notes of vanilla and roast hazelnuts.
Palate: rich and full-bodied. Very expansive and long, complex and appealing.

Other information
Bottle sizes available: 75 cl
Best served at: 18°C (64°F)

Food pairings
The combination of Nebbiolo and Barbera makes this wine fruity and spicy, with fresh notes of vanilla. Its great flavour generally matches it to perfection with tasty foods, making it ideal to serve with typical Mediterranean fare.
Meats: beef or veal, cooked simply in salt or with tomato sauce.
Sauces: tomato and olive oil.
Cheeses: fresh or medium mature.