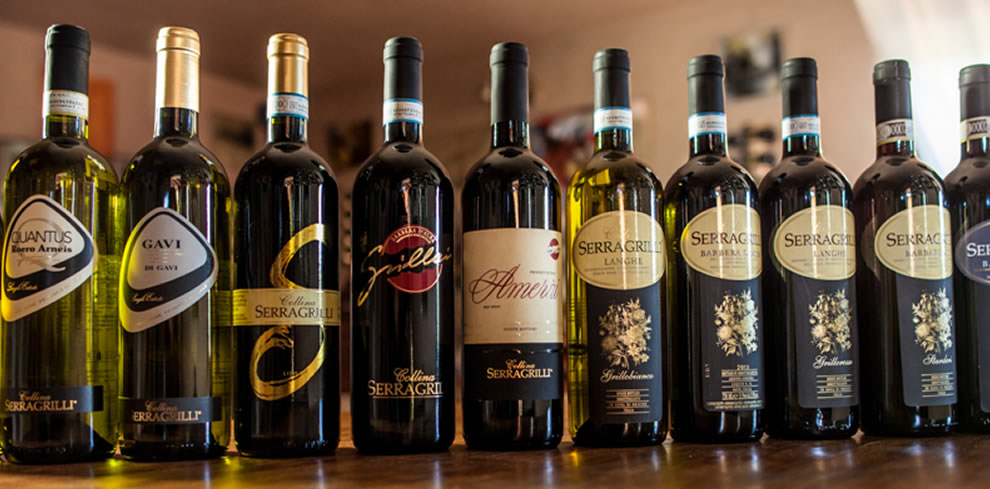 Langhe Bianco

GRILLOBIANCO

D.O.C.






Wine specs:

Growing location: Neive, Barbaresco wine-growing area, Langhe, Piedmont, Italy.
Vineyards: "Ert", "Dal Cabanun", "Da Paiun", "Da Gidio".
Classification: D.O.C. White
Grape-varieties: 80% Chardonnay, 20% Sauvignon
Harvest: mid-September
Yield: 5 tons/ha
Winemaking and maturing: pressing with oxygen-free cryomaceration at a low temperature. Then fermentation and maturing in steel at a controlled temperature with continual stirring of the lees is followed by filtration and cold stabilization. The wine is bottled towards the summer, in May, or better still June.
Bottle ageing before release: 8 months in the cellar.

Technical data
Alcohol: 13.5 %
Residual sugar: 3.2 g/l
Total acidity: 6 g/l
Dry extract: 20 g/l

Tasting notes
Appearance: pretty straw yellow, with greenish nuances.
Nose: very fresh, with hints of citrus fruit, butter and honey.
Palate: extremely soft, well-balanced impact, with low acidity and big, long finish.

Other information
Bottle sizes available: 75 cl
Best served at: 8-10°C (46-50°F)

Food pairings
The terroir of the Langa brings out the very best in the Chardonnay, making this wine very fragrant. It makes a perfect match for strongly-flavoured dishes, whether they be grilled, roast or fried, and the richness of its taste means it also goes well with cold food. An excellent party wine.
Fish: lobster, sea bass, prawns, international seafood.
Meats: white meat such as chicken, pork, eggs.
Sauces: basil, butter, peanut creams, garlic, saffron, mayonnaise or mustard.
Vegetables: avocado, spinach, squash.