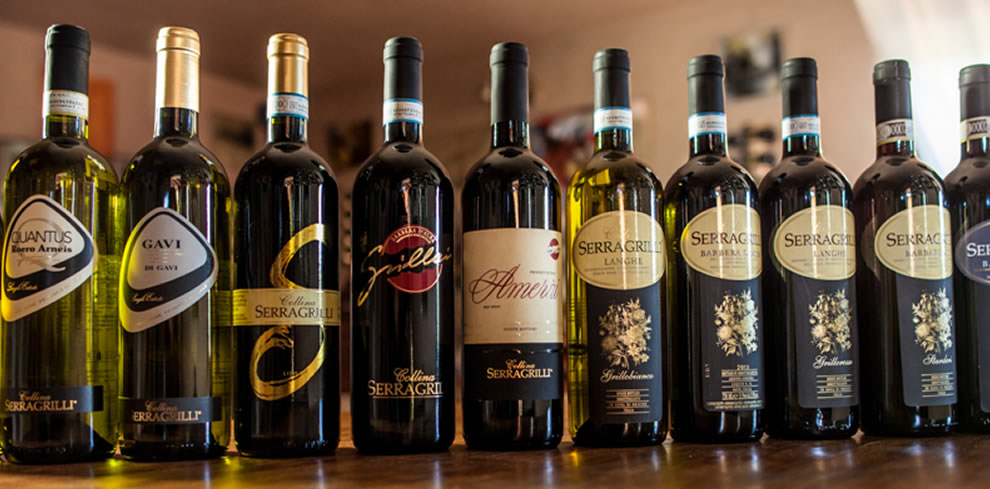 Barbaresco

Serragrilli

D.O.C.G.






Wine specs

Growing area: Neive, Barbaresco wine-growing area, Langhe, Piedmont, Italy.
Surface area planted: 15 hectares (37 acres)
Cru: "Sorì Serragrilli"
Classification: D.O.C.G. Red
Grape-variety: 100% Nebbiolo
Harvest: towards the end of October
Yield: 4 tons/ha
Winemaking and maturing: fermentation in steel at a controlled temperature. The wine then matures for 18 months in new barriques of French Allier oak, followed by three years in casks made of French oak before bottling.
Bottle ageing before release: at least 8 months in the cellar.

Technical data
Alcohol: 13.5 %
Residual sugar: 2.4 g/l
Total acidity: 5 g/l
Dry extract: 29 g/l

Tasting notes
Appearance: varietal garnet red.
Nose: very elegant, rich and concentrated, with fruity and spicy notes of cassis and blackberry, pepper and berry jam.
Palate: warm and soft, with good acidity and high quality dense tannins; very long finish.

Other information
Bottle sizes available: 75 cl
Best served at: 18°C (64°F)

Food pairings
This wine is at its very best when its rich, full aromas are matched with big entrées and main courses, and is perfect with fresh game which has been marinated in the same wine. Like the great Italian wines from Tuscany and Verona, it has gentle acidity and plenty of tannins.
Meats: game, beef and stews.
Sauces: tomato and mixed vegetables.
Cheeses: very mature, mixed.